Woofstock 2023:
FAPS' 10th Annual PAW-ty
  Join us for an unforgettable evening of fun, music, and compassion at the 10th Annual Woofstock! This year, we're thrilled to bring you an all-new VIP section, adding an extra level of excitement to our beloved event. Mark your calendars for Friday, October 6th, from 6:00 PM to 10:30 PM at the beautiful Cape Fear Botanical Garden.
 About Woofstock 
Woofstock is Fayetteville's biggest fundraiser for the Fayetteville Animal Protection Society (FAPS), the area's only no-kill, nonprofit animal shelter. FAPS has been saving lives and providing a safe haven for homeless animals for the past 40 years, thanks to the generous support of individuals and businesses like yours. As the only licensed no-kill shelter in our region, we rely solely on donations to continue our life-saving work.
 Purpose of the Event 
By attending Woofstock, you are directly contributing to the well-being of our community's homeless cats and dogs. North Carolina ranks third in euthanized adoptable animals, but together, we can make a difference. With your help, FAPS can save more animals from euthanasia, provide them with vital veterinary care, and find them loving forever homes.
 Event Highlights:
• Live bands and music to keep the groove going all night long.
• Delicious dinner and refreshing drinks to satisfy your taste buds.
• sWag for attendees to take home, thanks to PAWsome sponsors!
• The opportunity to help our community's homeless animals find their forever homes.
 Important Notes:
• This is an event with a purpose—to save homeless cats and dogs in our community.
• Due to the nature of the event, Woofstock is for adults 21+
• Safety is of the utmost importance, and we are unable to accommodate pets due to large attendance and nighttime activities.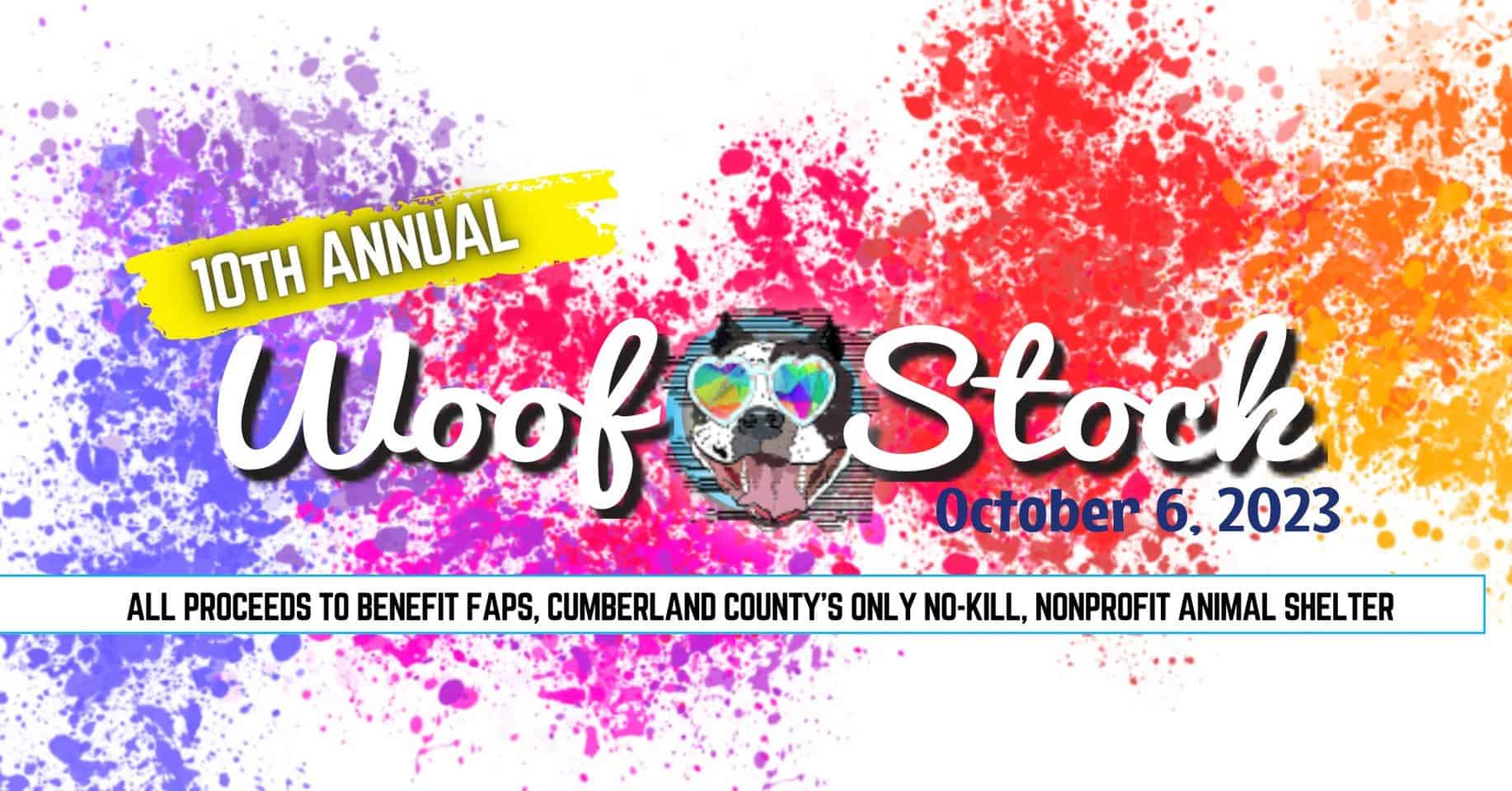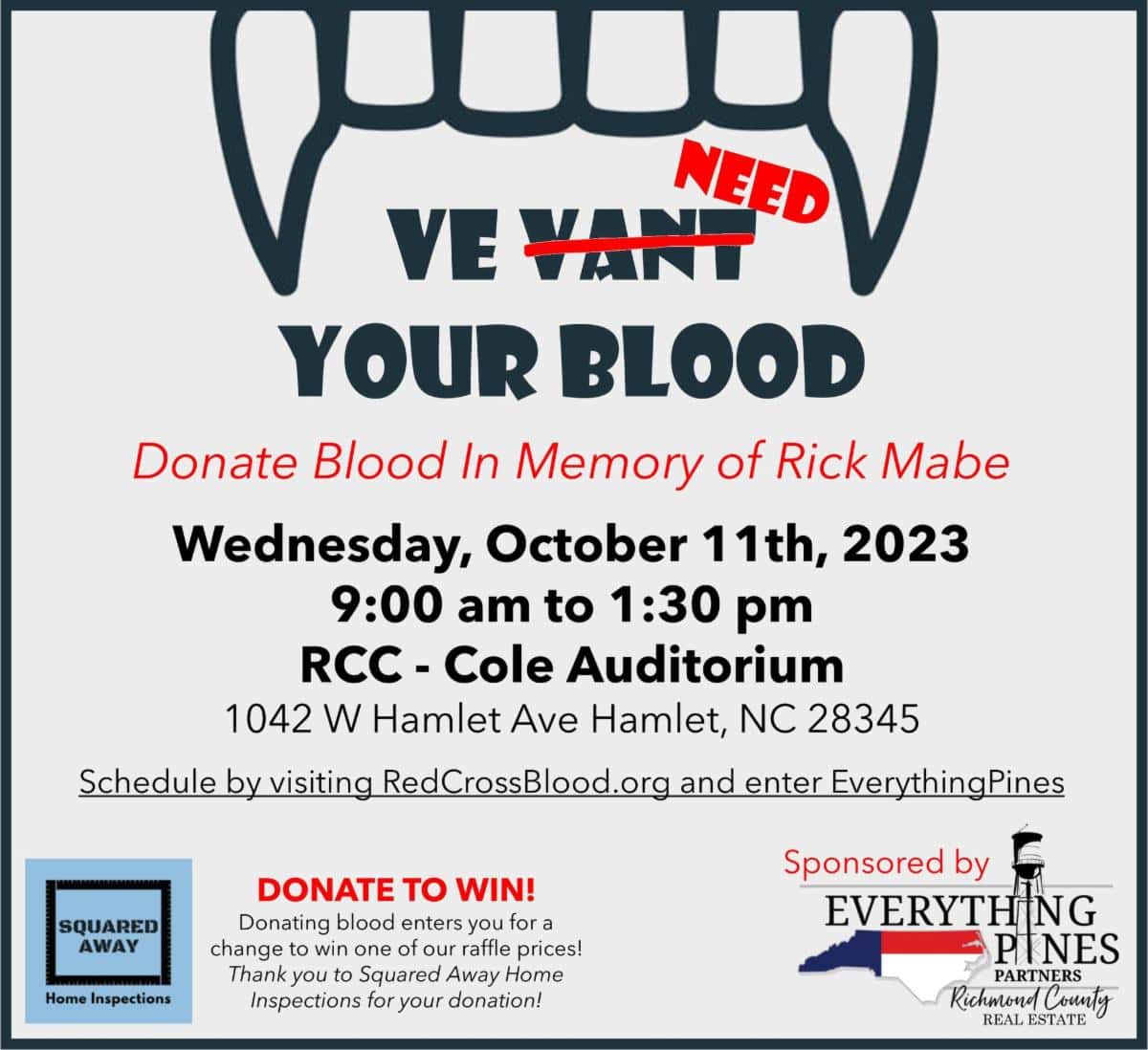 EPP Richmond Co. Blood Drive
in Memory of Rick Mabe
Wednesday, October 11th 2023 | 9:00  - 1:30PM
RCC Cole Auditorium
We are so excited for the privilege to sponsor the
1st Annual Blood Drive In Memory of Rick Mabe - father
Please consider signing up to donate blood that will
help save someone's life!
Click the button below to reserve your spot to donate!