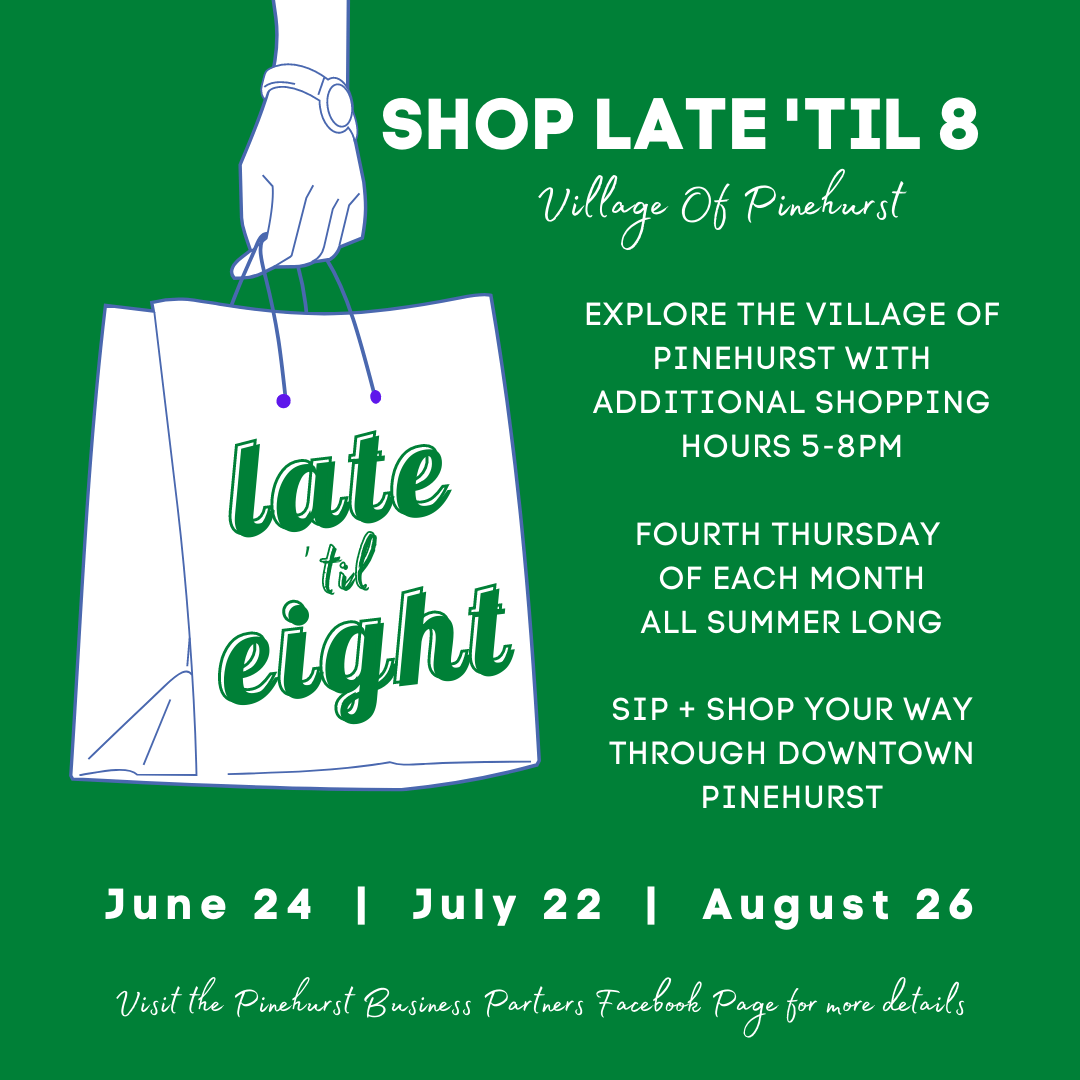 LATE 'TIL EIGHT
JUNE 24 | JULY 22 | AUGUST 26
5pm - 8pm
We are so excited to be keeping the company of so many fabulous small businesses in downtown Pinehurst.
We're maximizing opportunities for you to explore the Village of Pinehurst with extended shopping hours, the fourth Thursday of each month, all Summer long! The fun begins on June 24th and will continue on July 22nd, and August 26th, with participating businesses staying open late for your convenience, until 8pm. You can expect a fun night of snacking, sipping, and SHOPPING! Your local favorites are eager to see you, and look forward to seeing you out exploring the Village of Pinehurst, Late 'til Eight!
Southern Pines Equine Associates War Horse Event Series Presented by Adequan®
May 15, 2021 - November 14, 2021
We are so excited to be teaming up with
Mav Hankey REALTOR®
to be sponsoring The War Horse Event Series this year.
The War Horse series is a unique and highly successful competition which the Carolina Horse Park is proud to offer to the eventing community in the Southeast and Mid-Atlantic Regions of the country. Going into our 8th year, the series continues to grow by numbers of competitors, sponsors and volunteers and has had an amazing impact on the growth and popularity of the sport.
Marc Donovan, the organizer of the series, states, "We are committed to helping riders in our Eventing community to further their education, build strong foundations, and train young horses."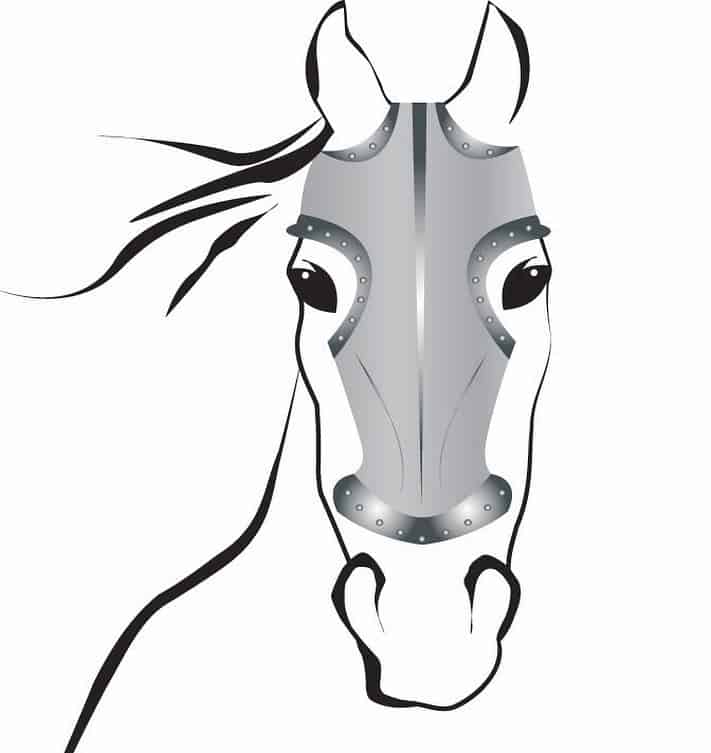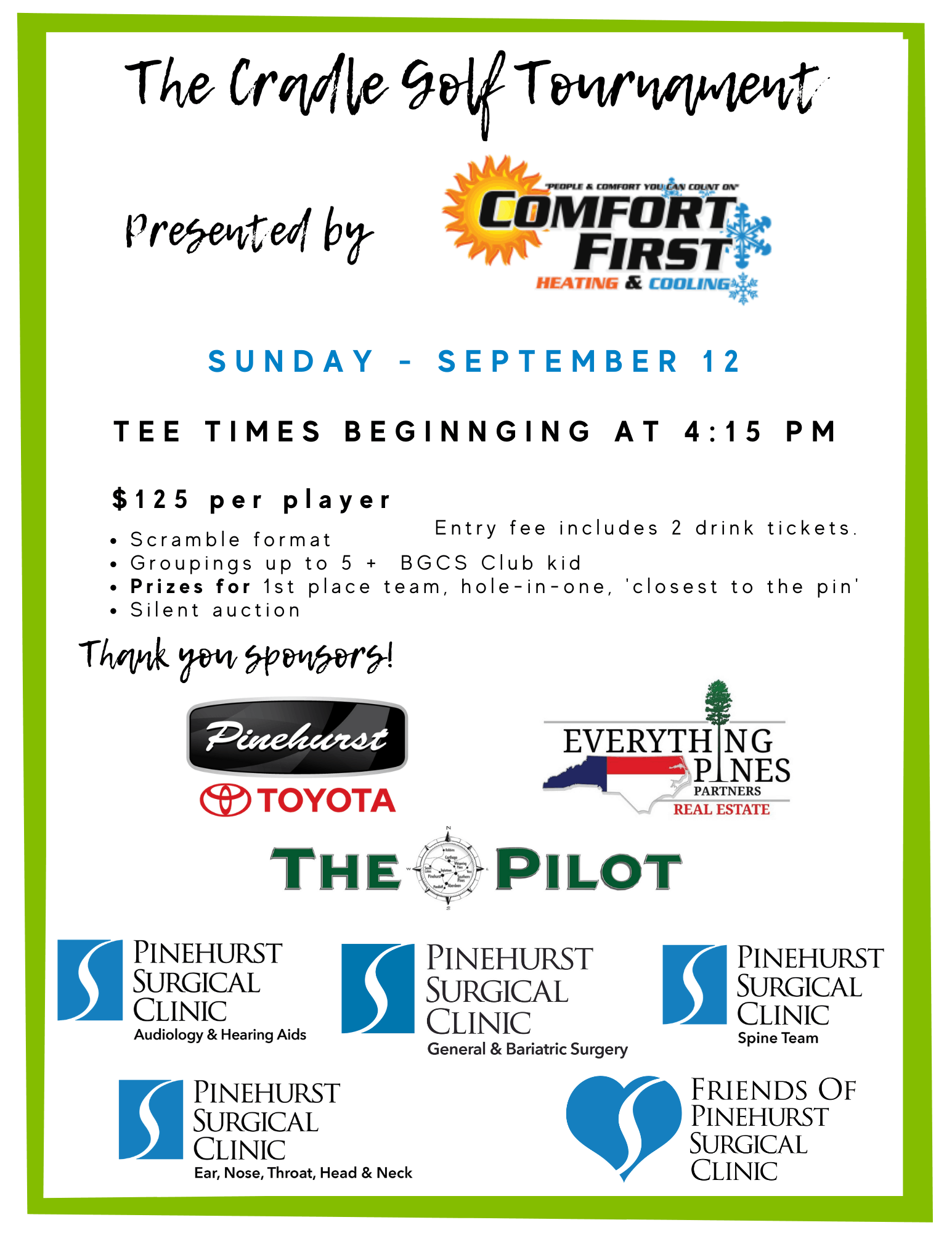 2nd Annual The Cradle Golf Tournament
Sunday, September 12 | 4:00 PM-7:30 PM
We are so excited to be the Hole-In-One Sponsor of this awesome event!
Ticket information coming soon!
Sponsorship opportunities are still available. Contact Caitlin at 910.692.0777, ext. 2221 or cterry@sandhillsbgc.org for more information.
Moore Trivia
FRIDAY, OCTOBER 15 | 5:30pm – 8:30pm
We are very happy this event is back and that we could get involved again this year!
In partnership with the
Moore County Chamber of Commerce
, Moore Trivia is BACK this year! Join us for a chili cookoff, a rousing game of trivia, and silent auction to raise funds for programs and services at the
Club
designed to help Moore County kids & teens reach their full potential.
More information coming soon.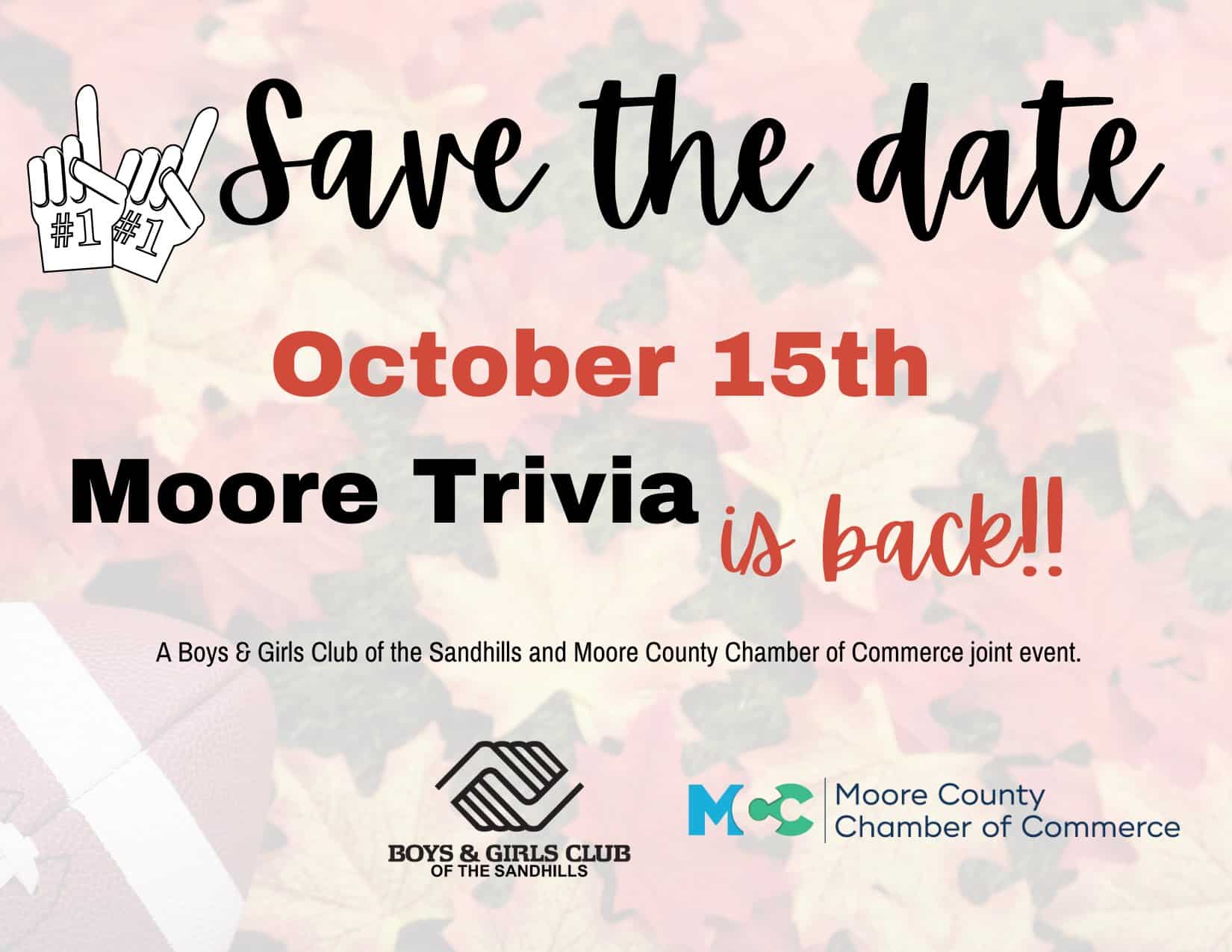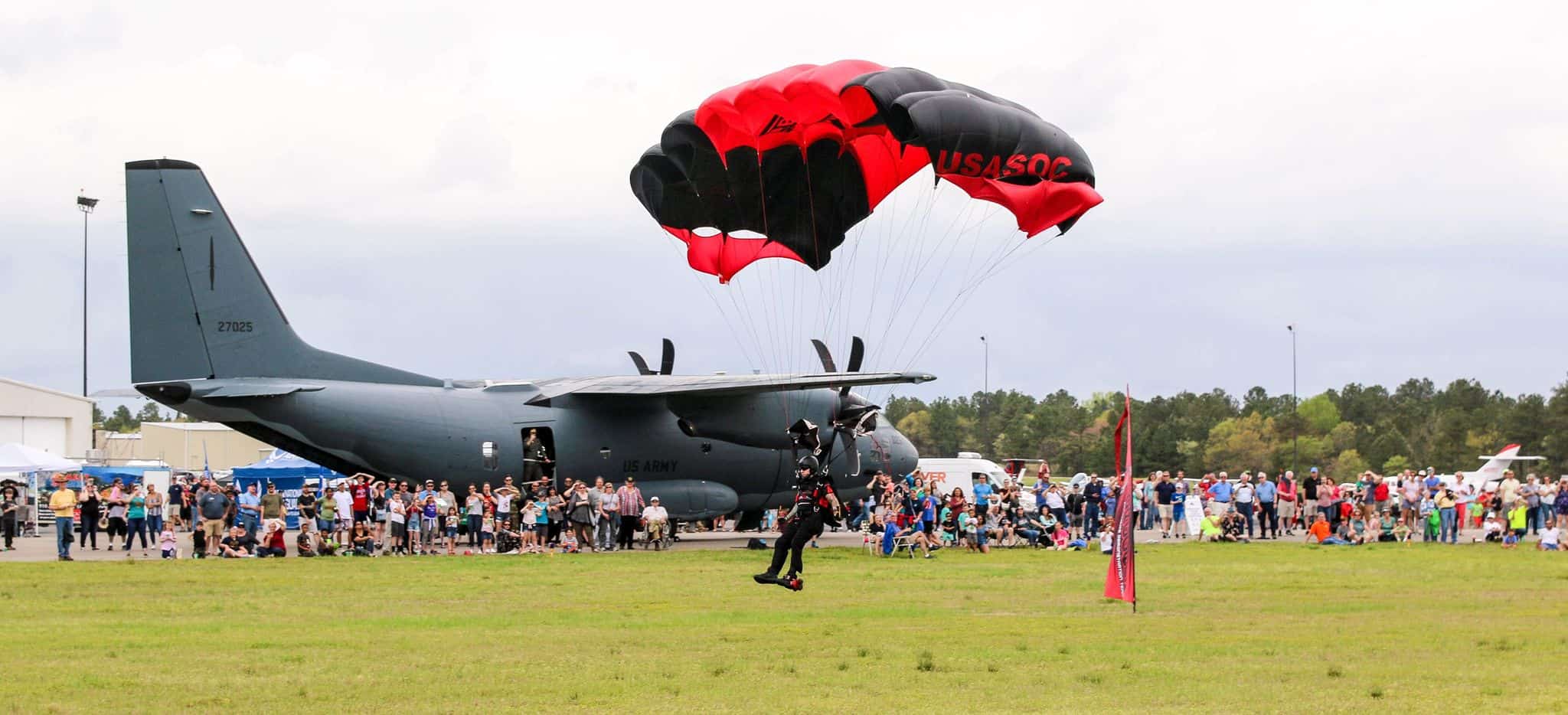 2021 Festival D'Avion
OCT 29 AT 5 PM  – OCT 30 AT 6 PM
Tarheel Festivals LLC announced today that the 2021 Festival D'Avion scheduled for April 9-10, 2021 will be postponed until the Fall due to continued Covid-19 restrictions. The new dates for the Festival will be October 29-30, 2021.
All Festival D'Avion components, including the Celebration Concert, hospitality functions, Runway 5K race, aircraft exhibits, fly-overs and entertainment will be rescheduled for the October 2021 dates. All event sponsorships will transfer to the new dates, and any Festival D'Avion tickets purchased for the Festival in advance or donated to military families will be honored for the new dates. Sponsorship packages and event tickets will remain on sale over the coming months.