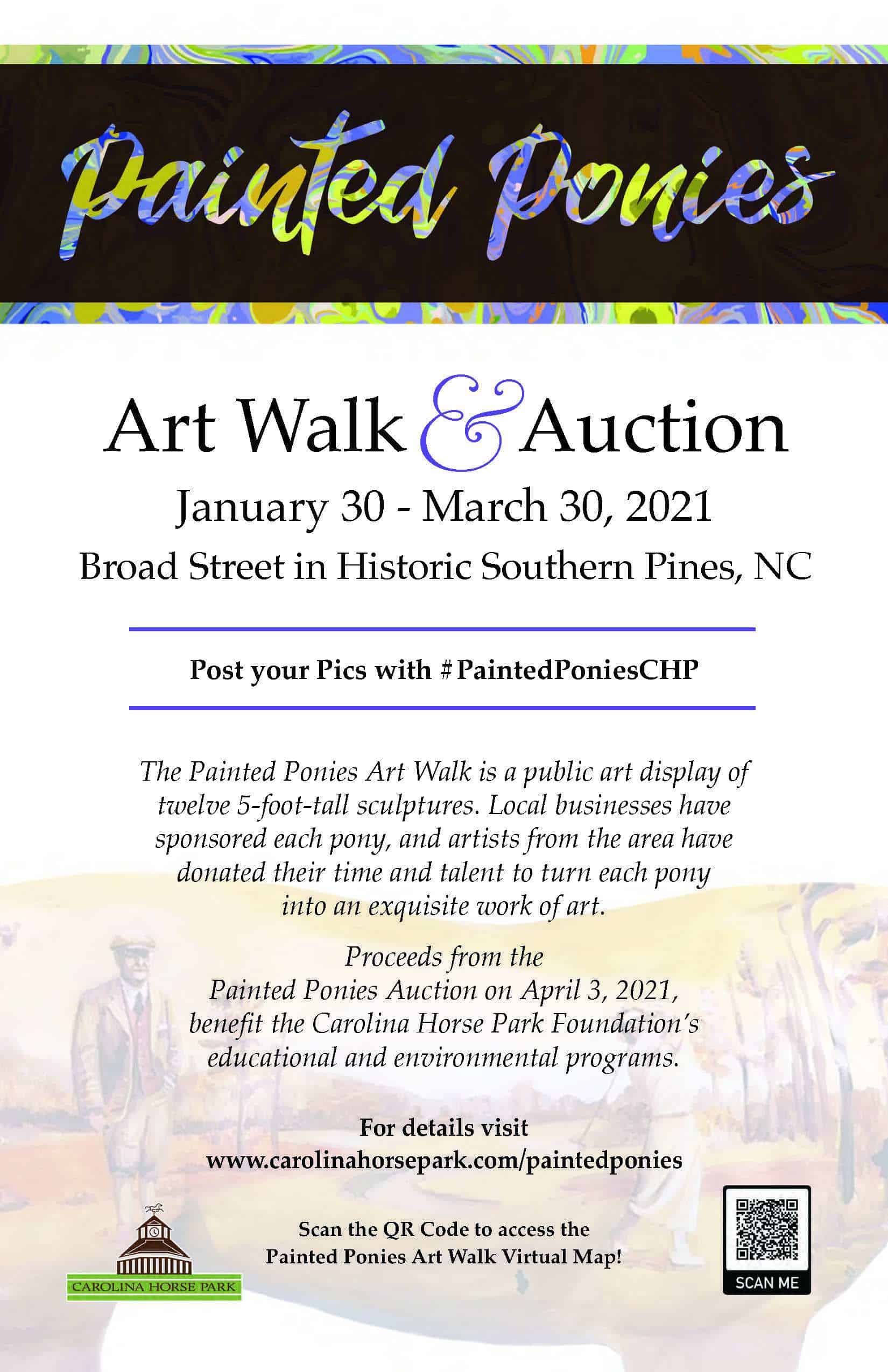 Carolina Horse Park's Painted Ponies
January 30 - March 30, 2021
We are so excited to be sponsoring a horse for the Second Annual Carolina Horse Park's Painted Ponies Art Walk. The Painted Ponies will be on display from January 30 - March 30, 2021. In its second year as a fundraising event for the park, the Painted Ponies Art Walk will feature 12 life size sculptures along Broad Street in Southern Pines.
St. Patrick's Shamrock Search
March 10 - March 17, 2021
Lucky the leprechaun is coming to town and showering our Village with shamrocks. Look high and low throughout the Village and count how many special Parks & Recreation shamrocks he left behind. Think you can find them all? Once you know the answer, bring your game sheet to the Cannon Park Community Center to claim your prize.
Follow our Facebook page for helpful hints on where to search & a list of participating businesses!
Search March 10 - March 17
Claim your prize Monday-Friday from 8:30am-5:00pm at the Cannon Park Community Center through March 19.