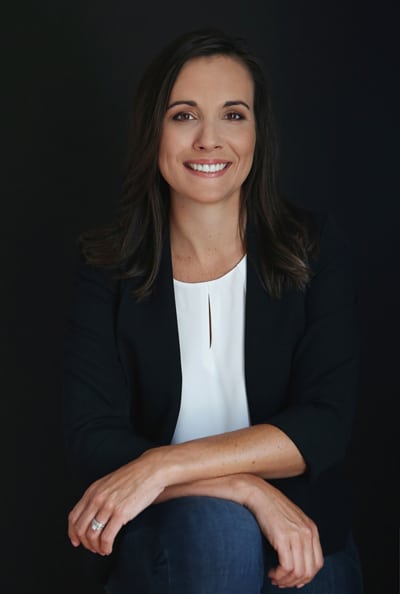 Lauren specializes in residential real estate and can represent both buyers and sellers in real estate transactions. Lauren prides herself on making every transaction as seamless and as smooth as possible.
Before starting her real estate career, Lauren was a high school math teacher for eleven years. During that time, she learned many skills that have been transferable to real estate; such as communication, organization, and time management. Lauren has found that her teaching background has allowed her to effectively break down and explain the buying and selling process so that it is easily understood by her clients and ultimately alleviates the stress and overwhelming feeling that can come along with buying or selling a home.
Furthermore, Lauren grew up as the daughter of a residential draftsman and has always been intrigued by architecture and interior design. She has personal experience in purchasing raw land, designing, and building two separate homes for her family. She knows first hand how exciting… and stressful home buying, building, and moving can be.
Lastly, and most importantly, Lauren is a proud military spouse and the mother of two amazing children! Lauren is also a doggy mom to both a Weimaraner and German Short Haired Pointer. When she is not busy with real estate, you can find her spending time with her family!
804-337-5134
lauren.bowman.k@gmail.com